HERBALIFE24 CR7 Drive Acai Berry 810g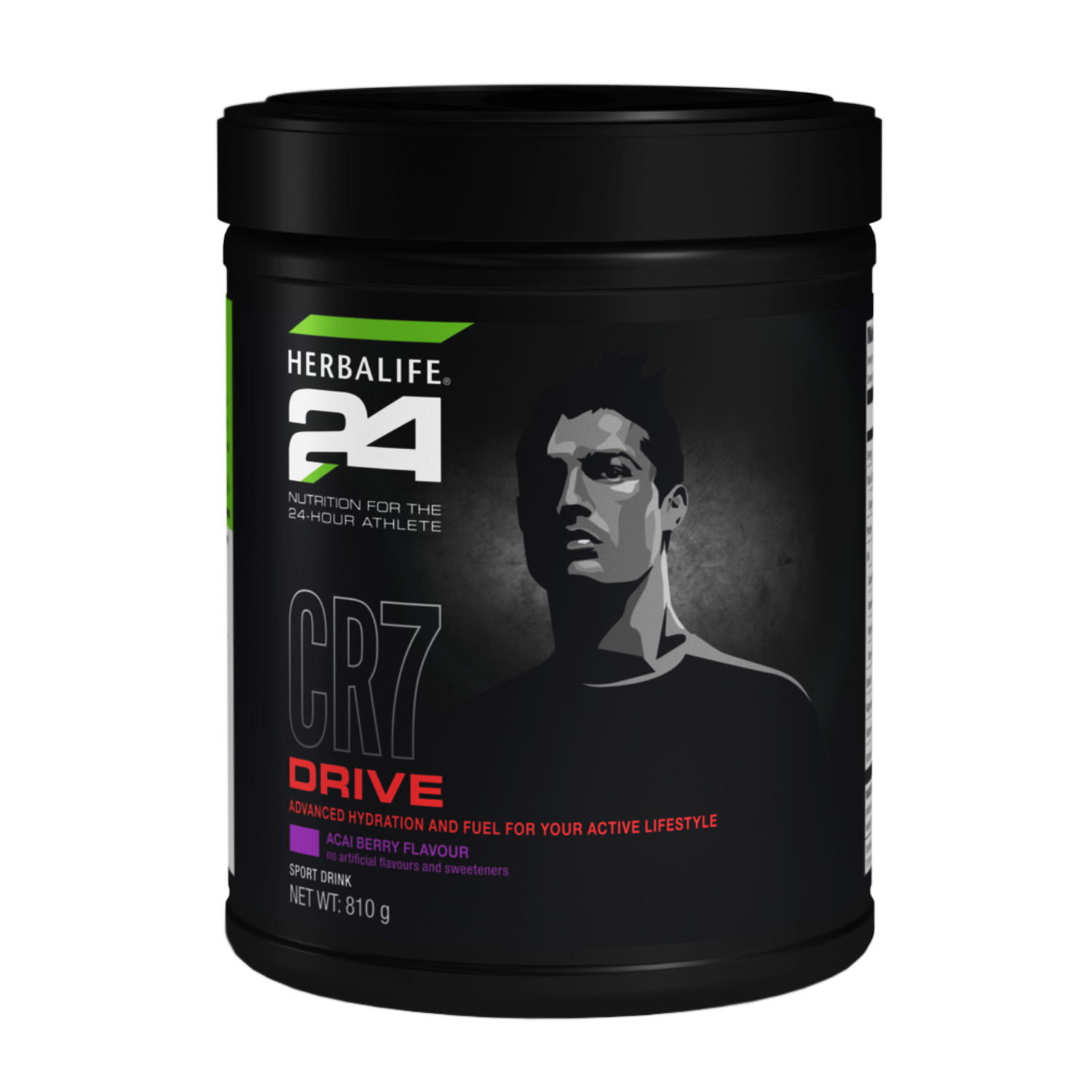 SKU 1463
Product Overview
HERBALIFE24 CR7 Drive is a contemporary sports drink, without any artificial flavours or sweeteners. It is light tasting and formulated to provide three components necessary for performance: enhance hydration, metabolism-supporting Vitamin B12, and energy.
Key Benefits
With 51 calories per scoop mixed with 250ml water, it is perfect for any workout session.
Enhance hydration with vital electrolytes lost during exercise.
Replace electrolyte lost resulting from sweating after strenuous physical activity.
Glucose for immediate and sustained energy.
Lightly flavoured and easy to digest.
Usage
Mix 1 scoop (13.5g) of HERBALIFE24 CR7 Drive with 250ml of water.