Herbal Aloe Strengthening Shampoo 250ml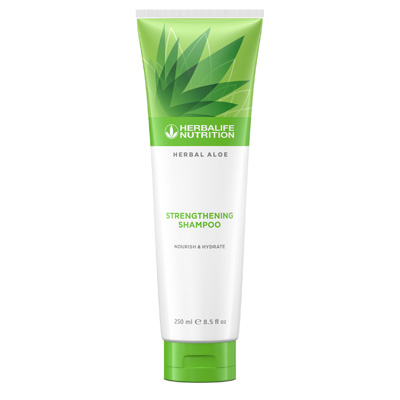 SKU 2564
Product Overview
Gentle enough for everyday use while strengthening your hair and keeping them healthy with infused botanical ingredients, and no added parabens, colorants and sulphates.
Key Benefits
Hydrolyzed wheat protein helps protect, repair and strengthen your hair.*
Strengthens hair and reduces hair breakage by 90%.*
Leaves hair feeling healthier without drying out hair with no added Sulphates and Parabens.
Key Features
Paraben-free
Sulphate-free
*Damaged tresses treated with Herbal Aloe Strengthening Shampoo and Conditioner saw average broken fiber counts reduced by 90% versus untreated tresses in a Combing Test. Individual results may vary.