Formula 3 Personalized Protein Powder 240g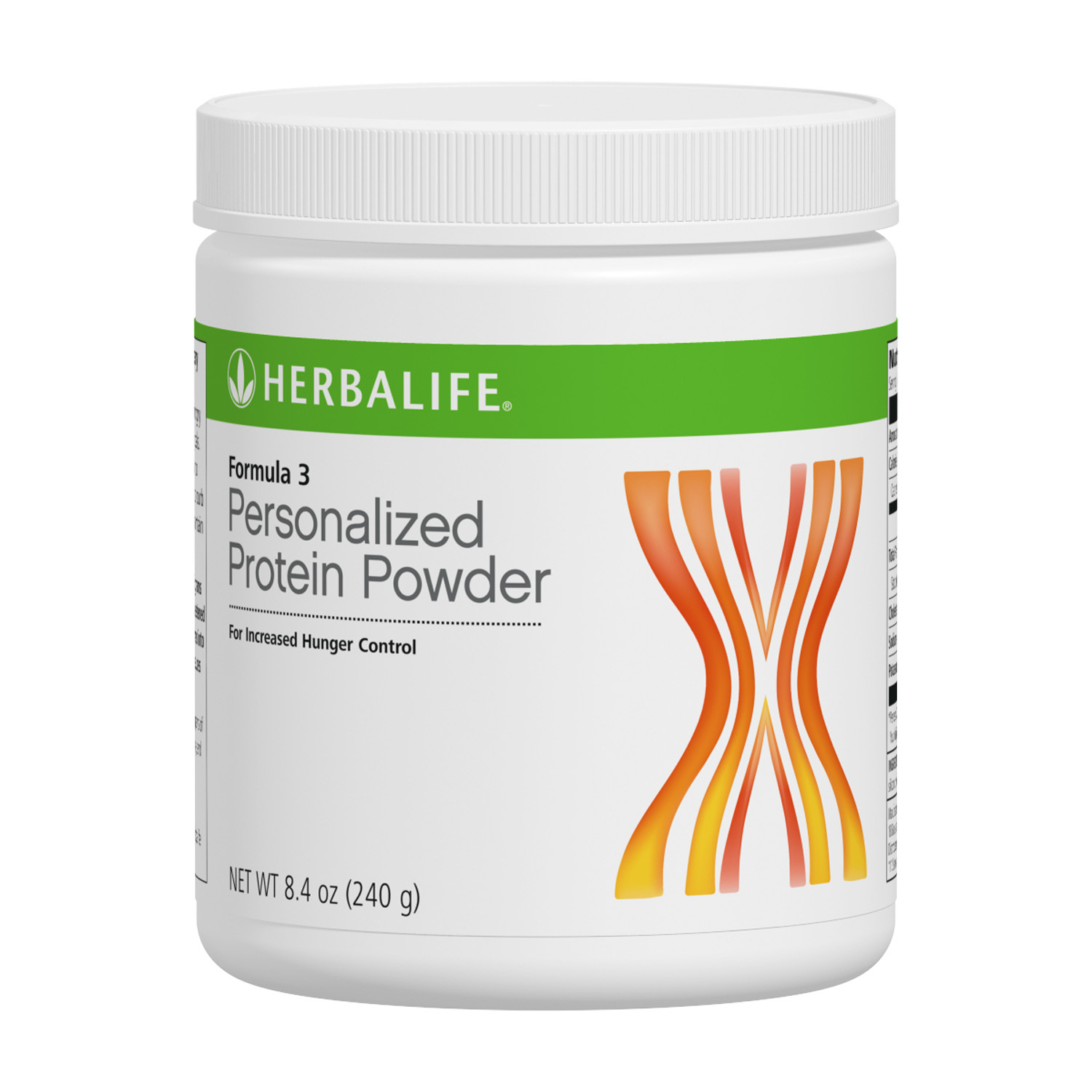 SKU 0242
Product Overview
Formula 3 Personalized Protein Powder is a fat-free protein supplement formulated to support hunger control and healthy weight management.

Key Benefits
Proprietary blend of soy and whey protein with all 9 essential amino acids
Provides 5g of protein per serving
Protein is a source of energy
Protein helps build and repair muscles
Has no fat, sugar, carbohydrates, yeast, cholesterol, salt, lactose, sweeteners or artificial colours
Supports your daily protein needs
Usage
The perfect way to boost and optimize your protein intake. This verstaile product can be consumed in two delicious ways:
Prepare it as a tasty, calorie-controlled high protein snack.
Add it to your favourite Formula 1 Nutritional Shake Mix for an indulgent, creamy drink.