Niteworks® 300g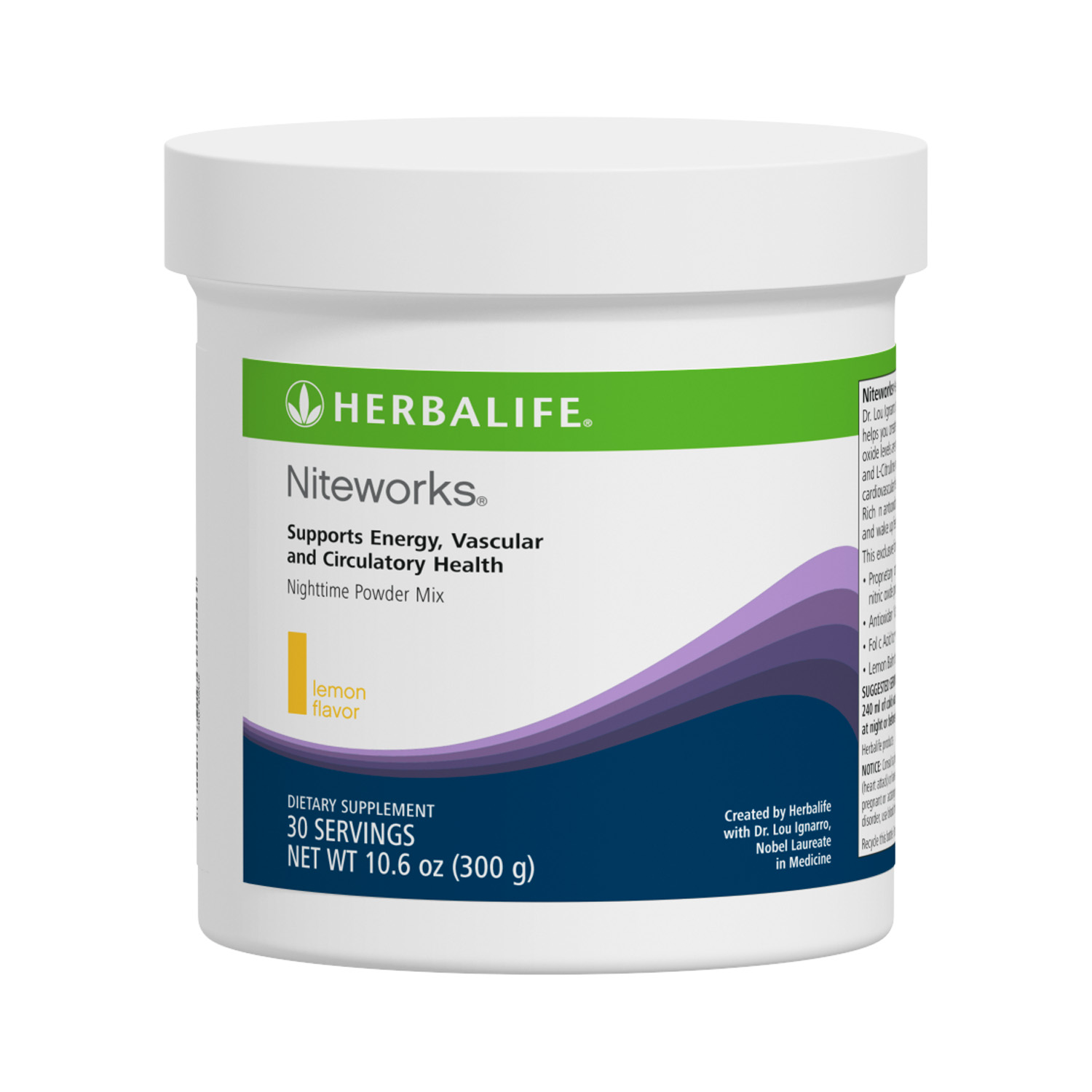 SKU 0036
Product Overview
Niteworks® is an exclusive blend of L-Arginine and L-Citrulline that promote production of Nitric Oxide for vascular and circulatory health.
Key Benefits
Promotes a healthy cardiovascular system.
Keeps blood vessels toned, flexible and youthful for improved circulation.
Maintains a healthy body system for superior performance.
Antioxidant Vitamin C and E to promote optimum Nitric Oxide levels.
Alpha Lipoic Acid supports the activities of the antioxidant system.
Usage
Add two scoops (two teaspoon or about 10 grams) in 240ml of cold water.
Also can be mixed with sparkling water or juice.