Mobility Pack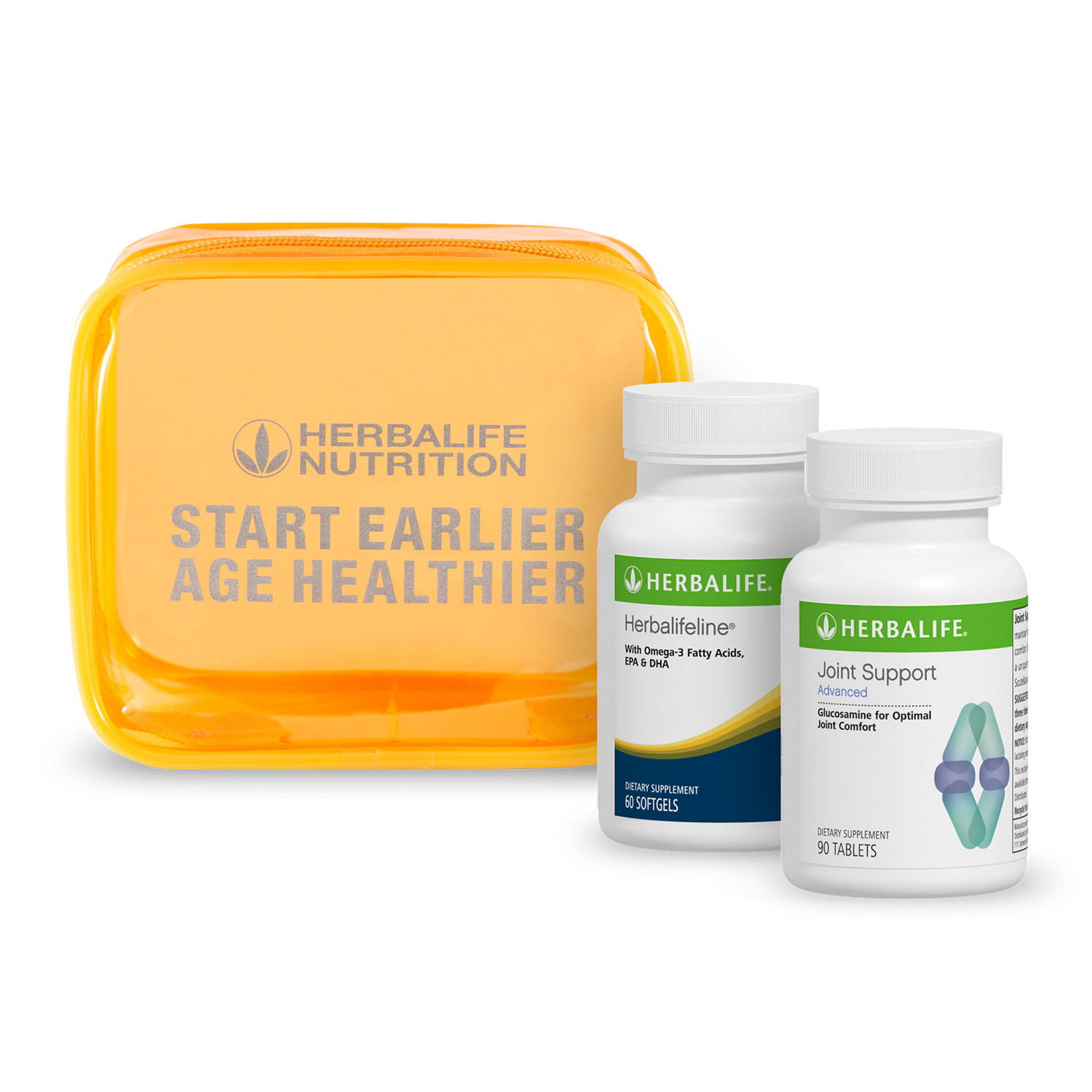 SKU 422Z
Product Overview
This product pack consists of:
1 x Joint Support Advanced
1 x Herbalifeline™
Key Benefits
Joint Support Advanced
Contains glucosamine, a compound found in healthy cartilage.
Glucosamine helps support healthy joint function.
Contains minerals to support your body's antioxidant defences.
Herbalifeline™
An Omega-3 fish oil supplement with EPA and DHA.
Fish oil supplements may reduce joint pain and stiffness in rheumatoid arthritis.