HERBALIFE24 Strength 990g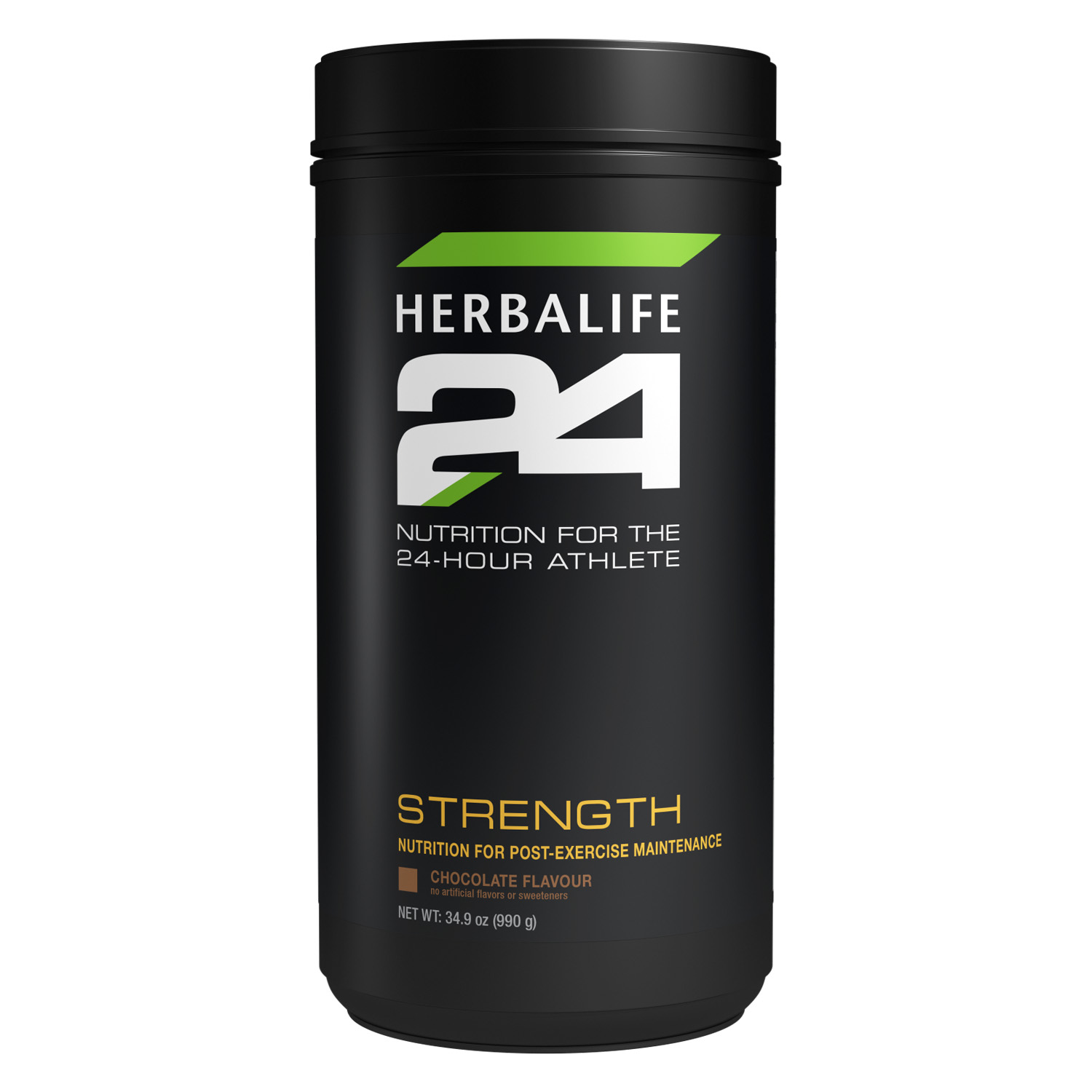 SKU 1459
Product Overview
HERBALIFE24 Strength is a nutrient-dense shake that delivers nutrition for post-exercise maintanance with Tri-Core protein blend of free amino acid blend, whey and casein proteins. Each serving provides 20.8g protein, 1.4g L-Glutamine and 5.5g Branched-Chain Amino Acids (BCAAs).
Key Benefits
Protein helps build muscle and maintain lean muscle mass
BCAAs support muscle growth
L-Glutamine supports immune function and promotes muscle repair
Quick and sustained carbohydrates energy to support glycogen replenishment
Usage
Gently shake the canister prior to each use.
Mix 2 scoops (about 49.5g) with 240ml of water or liquid of your choice and shake.
Consume one shake per day within 30 minutes following physical activity.