Herbalifeline™ 60 Softgels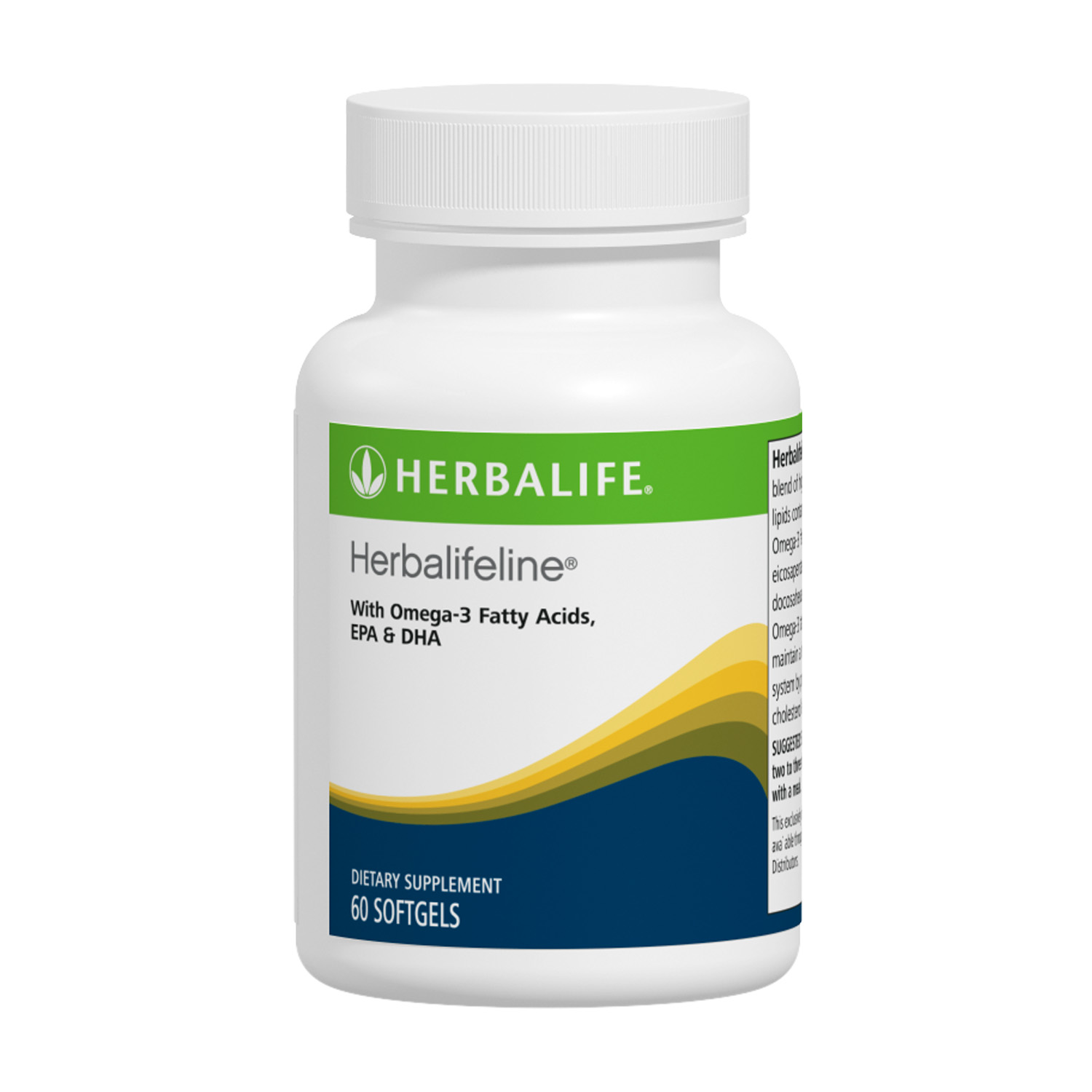 SKU 0065
Product Overview
Herrbalifeline™ is a blend of highly refined marine lipids containing Omega-3 fatty acids namely Eicosapentanoic Acid (EPA) and Docosahexanoic Acid (DHA).
Key Benefits
Omega-3 fatty acids help to maintain a healthy cardiovascular system by maintaining cholesterol and triglyceride levels already within a normal range.
Supportive but not conclusive research shows that consumption of EPA and DHA omega-3 fatty acids may reduce the risk of coronary heart disease.
One serving of Herbalifeline™ provides 336mg of EPA and DHA fatty acids.
Vitamin E provides antioxidant support.
Usage
Take 1 softgel, two to three times per day, preferably with a meal.