Beauty Pack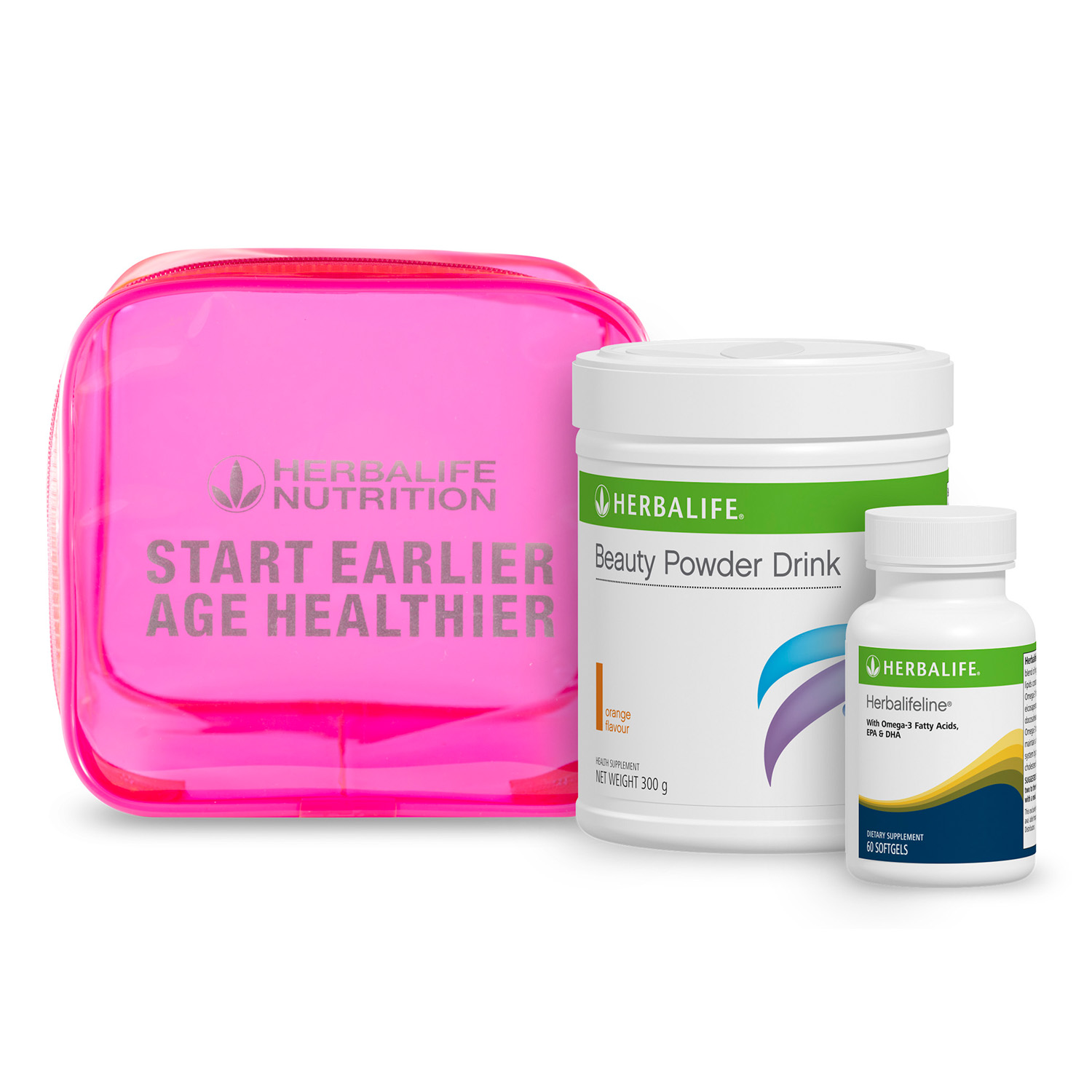 SKU 421Z
Product Overview
This product bundle consists of:
1 x Beauty Powder Drink
1 x Herbalifeline
Key Benefits
Beauty Powder Drink
A multivitamin collagen drink that supports production of collagen.
Collagen helps maintain skin firmness, elasticity and strength.
Contains Vitamin C, B2, B6, Zinc and Biotin.
Herbalifeline
An Omega-3 fish oil supplement with EPA and DHA.
DHA is a structural component of the human skin.
EPA helps in reducing premature aging of skin.